Qingdao Enterprise Import And Export Chamber Of Commerce Awarded Qingdao D&E Group Limited A Membership Certificate
The leaders of the Qingdao Chamber of Commerce for Import and Export of Enterprises came to D&E Group with honor and affirmation.
D&E was invited to join the Qingdao Chamber of Commerce for Import and Export of Enterprises, helping Qingdao foreign trade enterprises to jointly create brand overseas business opportunities.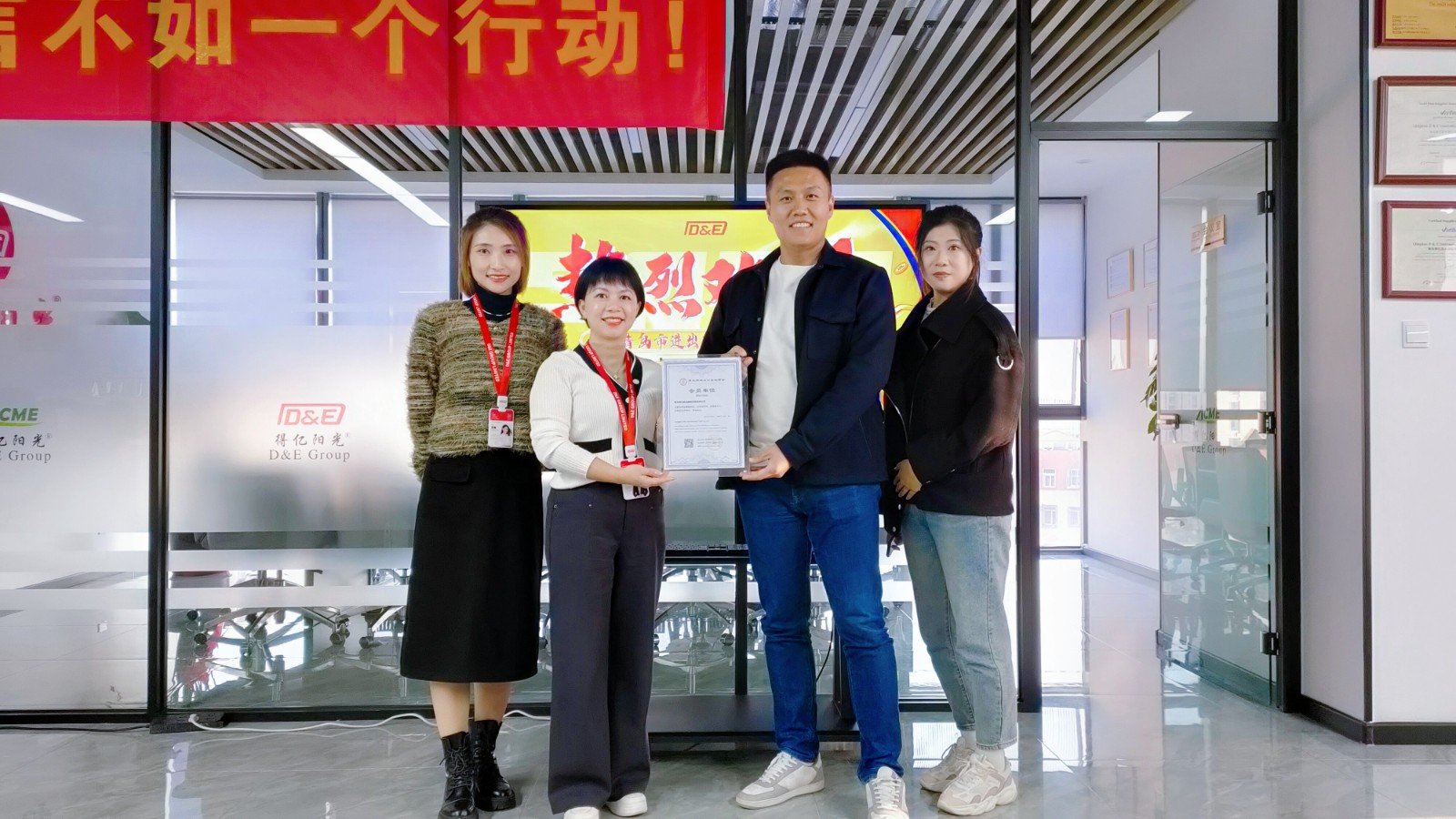 The Qingdao Import and Export Enterprise Chamber of Commerce was established on December 12, 2019, with the competent departments being the Qingdao Federation of Industry and Commerce and the Qingdao General Chamber of Commerce. Play an important role in introducing industry leading brands and promoting cross-border e-commerce to take root in Qingdao.
The Chamber of Commerce has always adhered to the concept of openness, sharing, innovation, and win-win, building the most influential social organization in Qingdao and surrounding areas. There are currently over 600 registered member enterprises with a complete organizational structure and service system. The main products of member enterprises cover a wide range of industries, including machinery, auto parts ,tires, chemicals, hardware, agricultural products, handicrafts, wigs, clothing, logistics, and other related supporting industries.
D&E Group has always been committed to becoming one of the most professional auto parts export enterprises in China. The company relies on its excellent product quality and profound professional technology to continuously innovate and provide consumers with diverse choices.
During the licensing event, the leaders of the Chamber of Commerce had in-depth communication with Jesscia Duan, Chairman of D&E Group. In a friendly and friendly atmosphere, this visit has come to a successful conclusion. D&E will take this opportunity to continue to forge ahead and make greater contributions to promoting the economic development of Qingdao.