Qingdao - Miyazaki Economic And Trade Cooperation Exchange Conference
On November 4th, the "Qingdao-Miyazaki Economic and Trade Cooperation and Exchange Conference" was successfully held in Qingdao Regent Hotel.
The Mayor of Miyazaki-Japan,Tojiki, is leading the economic and trade delegation to friendship with Qingdao, deepening cooperation and talking about the future.
In June of this year, Qingdao and Miyazaki officially concluded an economic partnership, which opened a new chapter in friendly exchanges and economic and trade cooperation between the two cities.
Qingdao and Miyazaki will explore more potential for cooperation and jointly promote the friendly cooperation between the two sides in various fields such as economy and trade.
As the main force of Qingdao's foreign trade import and export, our company is very honored to be invited by the conference.
Our representative of this delegation is Ms. Duan--CEO.
At the meeting, Ms. Duan has been discussed the development of foreign trade economy with the relevant entrepreneurs,especially the aspect of auto parts.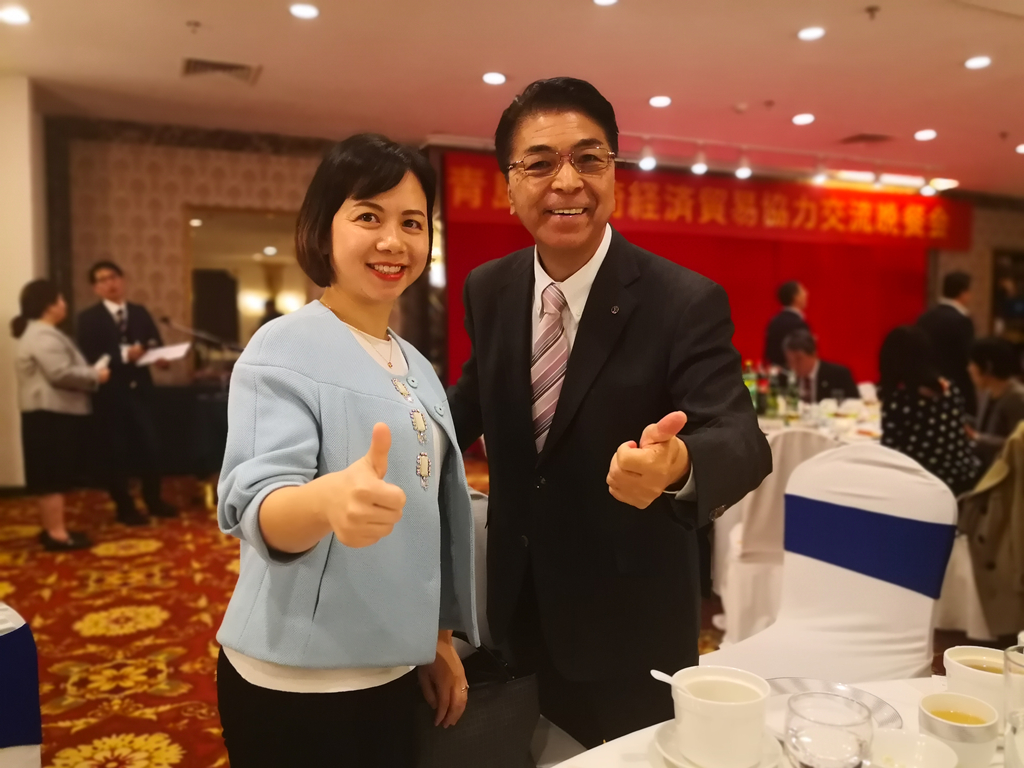 As an indispensable product of the development of the times, the automobile not only drives the development of auto parts, but also drives the development of the global economy.
At the same time, as the main auto parts import and export company in Qingdao, our company has promoted the development of auto parts export, and brought Chinese auto parts to the world, and achieved excellent results.
The "Qingdao-Miyazaki Economic and Trade Cooperation and Exchange Conference" has brought great confidence to our company. Ms. Duan firmly believes that the company will lead the development of global auto parts in the future development and become the leader of the industry. China's Qingdao economy and trade made a contribution.
The exchange also brings the opportunity of economic partnership to further deepen the pragmatic cooperation between the two cities in the economic and trade fields and work together to create a better future.