Parking air heater spare parts burners 9026489B for Webasto Thermo Pro 50 Eco
The atomized diesel fuel enters the combustion chamber and mixes with the air.
It is ignited by the hot ignition plug.
After being fully burned in the combustion chamber, it turns back and transfers the heat to the corresponding medium to achieve the purpose of heating.

Diesel Parking Air HeaterThe parking heater is an on-board heating device independent of the car engine It has its own fuel pipeline, circuit, combustion heating device, and control device. Without starting the engine, the car engine and the cab parked in the low temperature and cold environment in winter can be warmed up. Completely eliminate the cold start wear of the car. The model of this diesel parking air heaters is divided into two types - D2(2KW) and D4(5KW), 12V and 24V both available, very easy to install.

Product Details
| | |
| --- | --- |
| Produce Name | Heater parts - Burners |
| OEM No. / Model | 9026489B for Webasto Thermo Pro 50 Eco |
| Suitable for Car | For Diesel Parking Air Heater Eberspacher/Webasto |
| Quality | According to TS16949 CE/ISO |
| MOQ | 1 pc |
| Packaging | Neutral Packaging or Customer's Requirement |
| Shipping time | 5-15 days after confirm order |
| Payment | T/T, PAYPAL, WESTERN UNION, ESCROW, as your preference |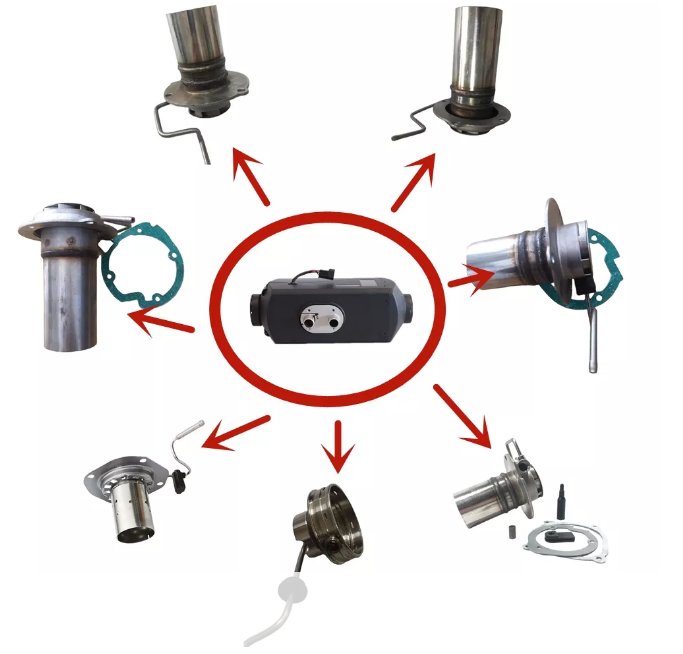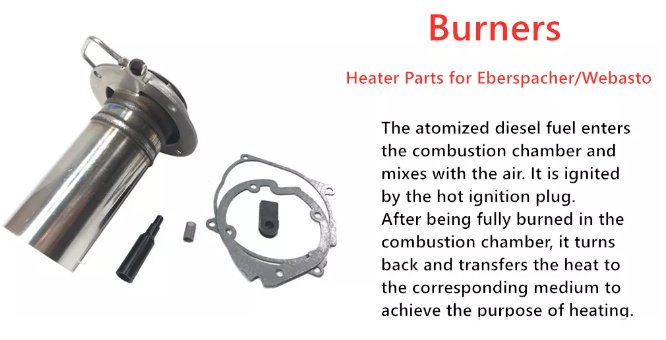 Inquire Now
If you have any questions or needs about the product, please fill in the following form and we will contact you as soon as possible.