Alibaba SKA Merchant ------ D&E Group
In December 2022, D&E Group was awarded the honorary title of Super Key Account (SKA) Super Leader on Alibaba International Station, marking D&E as a key recommended top merchant on the Alibaba platform.
As a leading enterprise in professional of exporting air conditioning system , D&E has been driven by technology since its establishment, focusing on the research and development, production, sales, and service of parking air conditioners, parking heaters, and refrigerators. It has accumulated a large number of high-tech talents, high-quality products, and application cases, and has received many praise in the industry.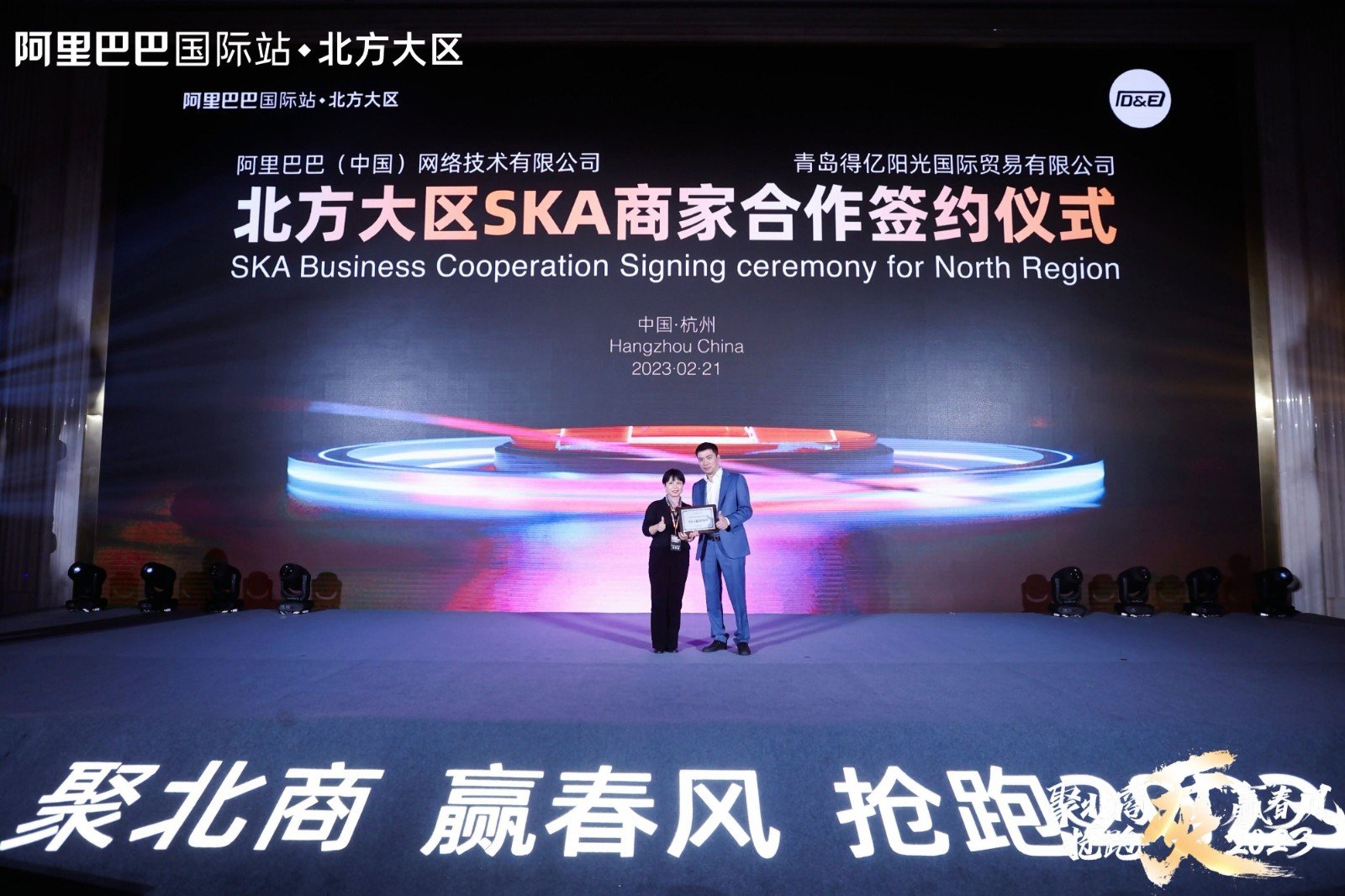 How to define "SKA Super Leader"?
SKA (Super Key Account) is a strategic core project implemented by Alibaba in 2018. It mainly evaluates industry benchmark enterprises based on their potential and strength, selects them layer by layer, and provides key cooperation and support. Its entry threshold is high, and the selection rules are strict and detailed. Merchants who can become SKA have been selected layer by layer, and their potential and strength need to be leading in the industry.
D&E Group is committed to providing customers with high-quality products and services
D&E is committed to providing customers with high-quality products and services, one-stop solutions, improving the competitiveness of enterprises and creating social value together. With advanced technology, complete functionality, stable quality, and reliable service, D&E has won praise and trust from customers around the world, becoming a model brand for air conditioning system products.
Honor is not only commendation and recognition, but also expectation and encouragement
D&E has invested over a million yuan annually on Alibaba and has been awarded the title of "SKA Super Leader". Not only can it better showcase the company's products and industry application cases to partners, but it can also effectively improve the after-sales service system, engage in sincere, long-term, and in-depth cooperation and communication with customers, share opportunities, and jointly explore a vast market.
This is the market and platform's recognition and recognition of D&E. It incorporates users' trust in the brand and also gives the D&E Group brand the expectation of further development. Under the expectation and encouragement of this honor, D&E Group will uphold its original intention and provide better products and services to users.